Treatments
All Treatments
Micronised marine algae facial
60mins
£55
For all skin types, but particularly good for oily skin. A warm micronised algae cocoons the face and remineralises, rebalances and revitalises the skin.
Excellent as an introduction to a course of facials as it enables the skin to become more receptive to product.
Collagen velvet facial
75mins
£70
This 100% collagen facial is a luxurious treatment which absorbs into the skin resulting in deep hydration whilst plumping out fine lines and wrinkles. Amazing results every time.
New oxygen3 facial
60mins
£60
This triple action facial detoxifies protects and nourishes the skin against environmental free radical damage. Perfect for all skin types – especially dull sluggish skin – leaving it oxygenated and refreshed.
Hydra moisture facial
60mins
£55
One of the most popular facials for all skin types that need a boost and extra hydration. The mask is cooling and refreshing, giving you a firmer skin tone and face contour.
The delicious comforting facial
60mins
£55
This deeply nourishing facial uses extracts rich in omega 3 and 6. The skin is enveloped in, and infuses, deep-acting lipid replenishing ingredients to restructure and repair. Good for those who suffer from a tight, dry or flaky complexion. You will feel the extreme comfort immediately and be left with a relaxed glow.
Thalgodermyl (acne)
60mins
£55
A facial that combines antiseptic and antiinflammatory oils resulting in perfectly balanced sebaceous function of the skin, leaving it rebalanced, decongested and hydrated.
LUXE custom facial
30mins
£32
The perfect introduction to Thalgo products; this super little facial is ideal for a quick pick-me-up.
• Collagen eye treatment for fine lines and wrinkles or…
• Warm algomega mask for puffy eyes and dark circles…
ONLY £20 when added to a facial.
Micronised marine algae
75mins
£65
This warm and relaxing wrap works away whilst you relax. It stimulates circulation, increases metabolism and relieves aches and pains.
Particularly effective for sufferers of fibromialgia.
Frigi Thalgo wrap
60mins
£45
This is an intensive treatment encouraging the elimination of toxins and excess fluid; the results are immediate… 'freezing but fantastic'.
Highly recommended for tired and heavy legs.
Hot Stones Therapy
30/60/90mins
£40/60/75
A deeply soothing massage using a unique combination of hot basalt stones and essential oils. The heat of the stones relieves the body of tension, improves circulation and promotes an overall feeling of well-being.
Relaxing well-being massage
60mins
£55
A treatment for the whole body. All worries and stress will be massaged away using specially selected essential oils.
Back, neck & head massage
30mins
£35
This focuses on those areas carrying most of our tension and stress. Sure to soothe and revitalise.
Get in the swing massage
30 or 45mins
£35
Golfers suffer from aches and pains in specific areas. This massage is designed to limber you up before your round or relax you when you come off the 18th (and preferably after a shower, please).
Deep tissue massage
60mins
£60
An intensive, full body treatment. This massage helps to break up and eliminate scar tissue in areas prone to stress and contact injuries.
Back to heaven
60mins
£50
This is the 'Bentley' of back treatments. Enjoy an invigorating exfoliation followed by heavenly hot towels, then lie back and enjoy a therapeutic warm mud wrap. This wonderful experience is finished off with a back massage to melt away aches and stress. Sheer bliss.
Mediterranean body buff
40mins
£45
A body scrub to gently exfoliate and leave the skin feeling silky smooth. A rich nourishing Thalgo cream is applied to the body as the final touch to deeply regenerate the skin.
Reflexology
60mins
£50
By massaging the reflex areas of the feet, the body is helped to heal and rebalance itself. This restores calm, creating a sense of well-being.
Deluxe Hopi Ear Candling
1HR
£50
Combined with a relaxing pressure point massage to ease any tension away.
Quite different from conventional wax candles, a Hopi Ear candle is actually a cotton tube impregnated with beeswax, honey and therapeutic oils. It is painlessly inserted into the ear to draw out impurities, relieve pressure in the head and sinuses and aid hearing problems to leave you feeling deeply relaxed.
Pre-natal pregnancy massage
45mins
£45
Nurtures mother and baby in the most relaxing way possible. Designed to relieve tension and muscle fatigue using exclusive Mamma Mio products.
36 weeks pre-hospital treat
75mins
£70
A 30 minute pre-natal massage, bikini wax plus a classic pedicure. Now you're all 'prepped' and ready to go!
Post-natal massage
60mins
£55
Up to four months after delivery your body still behaves as though it is pregnant. The 'post-natal massage' is a relaxing top-to-toe treatment to help realign and restore your body as it naturally adapts and returns to being 'one person' again. This is your healing hour and you've earned it.
All Mamma Mio products are available to purchase from the LUXE Day Spa reception
Jessica Nail Products
Deluxe manicure or pedicure
60mins
£45
Classic manicure or pedicure
30mins
£25
French polish
+10mins
Natural nail rejuvenation
30mins
£25
We concentrate on nourishing the nail and application of rejuvenating oils and do not advise a nail paint; the nail is buffed to bring up a natural look. Great for dry hands and feet.
Full leg
£27
Half leg
£17
Bikini
£14
Underarm
£10
Chest
£20
Back (full/partial)
£30/20
Arm
£15
Eyebrow
£9
Upper Lip
£7
Chin
£7
Tanning
Day make up
45 MINS
£25
Evening make up
1HR
£30
Bridal make up
£35
Full body He-Shi tan
£25
Half body He-Shi tan
£15
Tinting
Lash & brow
£17
Eyelash tint
£12
Brow tint
£7
The LUXE happy hour
60mins
£50
Choose any two treatments from:
• LUXE custom facial
• Back and neck massage
• Custom body scrub
• Classic manicure or pedicure.
The LUXE express
90mins
£75
The perfect rapid makeover. Includes a LUXE custom facial, relaxing back and neck massage and a classic manicure or pedicure.
The mother & daughter pamper package
90mins
£75 (per person)
Comprises a LUXE custom facial, a full body exfoliation and classic manicure or pedicure.
The pre-party package
120mins
£99
LUXE custom facial, body buff, nails: file and paint and evening make up.
Mens' executive escape
90mins
£75
LUXE custom facial, back & neck massage and executive manicure.
Bride-to-be
6hrs
£255
Includes a hydra moisture facial, Mediterranean body scrub, relaxing well-being massage, deluxe manicure and pedicure, full body tan and make up.
Groom
90mins
£75
Gents custom facial, half hour massage and an executive manicure.
Mother-of-the-bride
90mins
£90
A collagen facial plus a classic manicure or pedicure.
Bridal/Hen party
Price on request
HEN PARTYS AT LUXE DAY SPA
The run up to your Big Day is such an exciting time and these days the Hen is almost as big a deal as the wedding! At Luxe we absolutely love having girly days with our Hen Parties and are finding that they are an incredibly popular way for the girls to get together and celebrate. We will work closely with you and your party co-coordinating your day every step of the way, making sure everyone gets as much out of the day as possible.
Your Hen Day Co-coordinator will be happy to tailor make a bespoke day for your party, or you can choose from some of the already available packages on our treatment list.
Here are a few of the most popular for Hen Days…
1) LUXE HAPPY HOUR
Choose two 30 min treatments from list. (massage,  facial, mani, pedi, reflexology, scrub)
£50  -1Hour (add spa lunch for £20)*
2) FIT FOR A PRINCESS PACKAGE
½ hr Facial, ½ hr Hot Stones Massage, ½ hr Pedicure, homemade scones and tea
£85- 2 Hours
You can feel free to bring along drinks and nibbles, but I will advise you that we can only permit light alcohol when ALL treatments are finished.
IF YOU DECIDE THAT LUXE DAY SPA IS FOR YOU…
Information we will need…
1- Date and Time you want your treatments to commence.
2- Which treatments each individual is having and confirmed final numbers.
3-if you wish for me to arrange dinner/lunch/nibbles or champagne for you
4-any other requirements for the day.
We require all of this information at least 1 month before the date of your party. When this is in place, we can calculate your groups 50% deposit which will be due no later than 1 month before the date of your party. When the deposit is settled you will receive your personalized itinerary.
We can also arrange a photographer to capture your day and give you a canvas or print commemorating your special day with us!
Please feel free to contact Lindsay anytime on 02891852112.
High Precision Oxygen Slimming Treatment
1HR
£60
This high performance innovative treatment tackles cellulite and stubborn unwanted curves for amazing results! Featuring a unique Thalgo exclusive body wrap which infuses pure oxygen into the deep skin cells to detoxify the skin and encourage the release and elimination of stored fats.
Corrective concentrates packed with active ingredients are applied to target zones to refine and re-sculpt cellulite-prone areas and address a lack of firmness. The Perfect Sculpt massage is then performed, using techniques specifically designed to correct problems related to cellulite and deep fat deposits.
Calgel Polish
1HR
£35
Calgel Extensions
1.5HRS
£45
Calgel is the original true one phase gel nail system. With a formula that has remained unchanged since its original introduction, Calgel is designed to maintain the condition of the natural nail. It is a unique system which does not require any primers, base gels, or sealers.
Gel nails are a specific type of artificial nails, but have a more natural look especially when compared to acrylic nails. Calgel, in particular, was designed with the natural nail in mind. If you are looking for a product that not only protects, but also helps to improve the condition of the natural nail, then this is the product for you.
* £50 call out charge for travelling to your chosen location.
MOTHERS DAY SPECIALS
I asked my daughters to give me inspiration for creating our Mothers Day packages and I love what we created together…
I asked them to think about the things they love most about mummy.
This is what they said…
Your Face is always happy
Your hands keep us safe and warm
Your heart is full of our love
Your tummy because it was a lovely house for us.
I love how they took my directions so literally and chose the parts of me that meant something to them.
And so from one very blessed mummy to all of you, We bring you…
Face
Hands
Heart
Tummy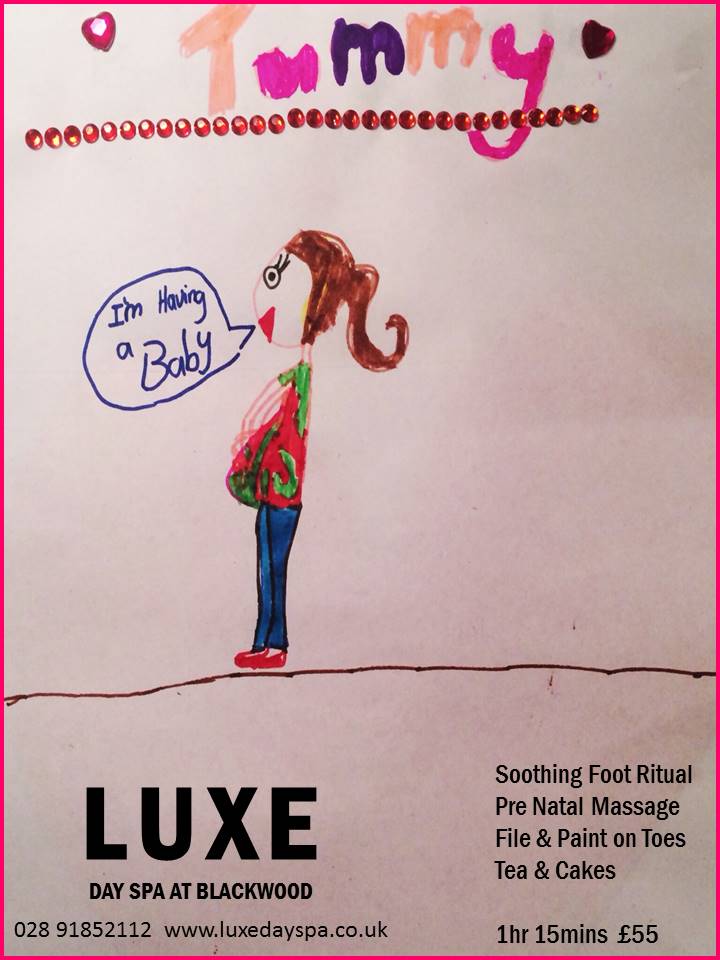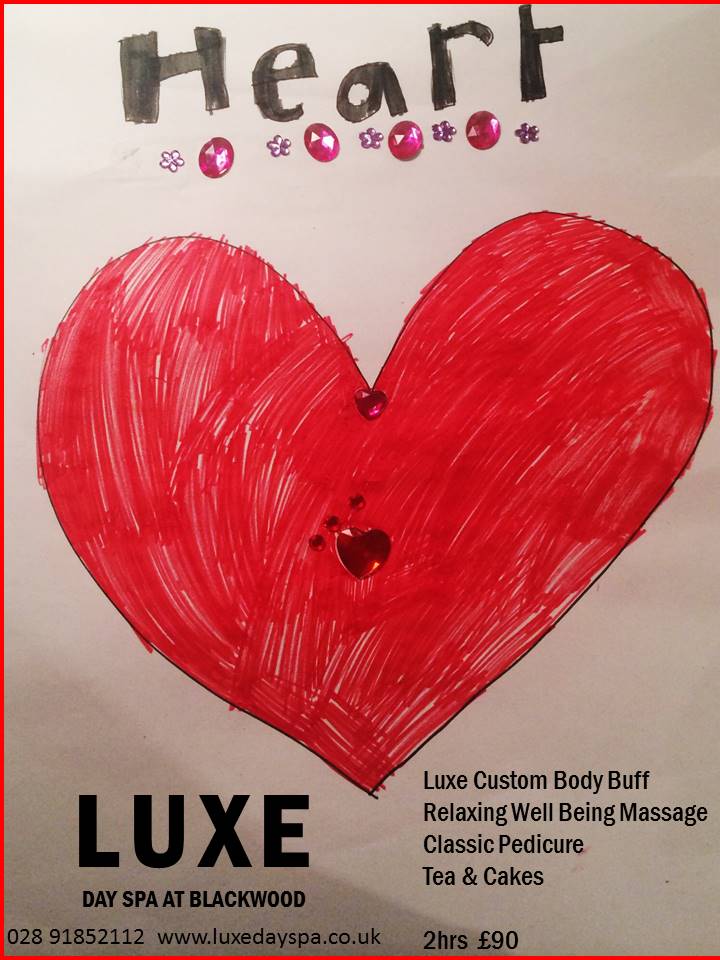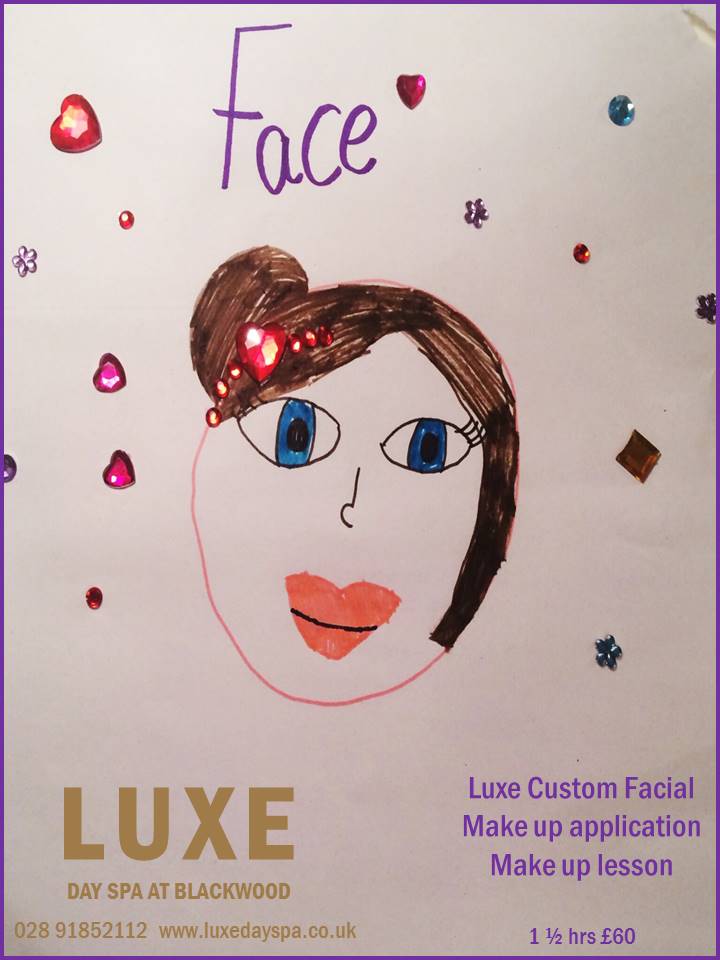 Lightening Lift Level II
30 minutes
£85
Boost the lightening effects of this peel with lactic & kojic acids, plus added retinol for the maximum treatment of even the most stubborn pigmentation. Your complexion will thank you!
Wrinkle Lift Level II
30 minutes
£85
This mega boost anti-aging blend of glycolic and retinol creates the ultimate resurfacing treatment for advanced types of aging skin. Feel the immediate tightening and rejuvenating effects of this peel while the regeneration of new cells increases collagen production to create younger, healthier, and wrinkle-free skin!
Advanced Acne Lift
30 minutes
£85
A pure beta-hydroxy acid treatment excellent for advanced cases of acne. This safe and exceptional resurfacing peel not only improves the look and feel of the skin, it will effectively reduce acne lesions, provide anti-bacterial & antiseptic benefits, and reduce the overproduction of oils in the skin. Noticeable results within 24 hours!